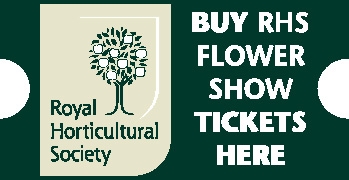 2024 Ordering
News
Tumbleweed

Nothing to report
Chrysanthemums : The ultimate e-book
£10.00
This is an electronic book in PDF format, and not a physical book. On purchasing, you will be instructed of how to download your book.
5th edition published 25/02/2021
The authors of this publication have combined experience of over 70 years chrysanthemum cultivation.
We believe this e-book is a global first on the subject of chrysanthemums.
The e-book contains broad coverage - from Large Exhibition to Fantasies and Early disbuds to Hardy Garden and everything in between.
The book boasts over 450 pages packed with advice and guidance and literally hundreds of photographs and illustrations.
We have contributions from four current U.K. National Champions.
At 20mb the e-book requires no more space on your computer than a handful of high quality digital photos.
Clare Foggett, Editor Garden News, writes about the e-book …
"You do not need to read far to realise what depth of knowledge and expertise has gone into writing it"
" … you know the advice inside these pages is top-notch."
" … it's also in-depth and detailed, yet delivered in simple language and straightforward terms, with excellent explanatory photos that help make sense of all aspects of chrysanthemum growing."
"Everything you need to know to grow chrysanthemums successfully is explained in these pages, making it the perfect reference for anyone growing these addictive plants for the first time, as well as a must-have for the seasoned grower."
"The word 'ultimate' is over-used these days, but I really do believe that Chrysanthemums - The Ultimate E-book, is worthy of its 'ultimate'. "
" … definitely the only chrysanthemum book you'll need to buy."
Table of Contents
Meet the Authors
Chapter 1 – Introducing Chrysanthemums
Chapter 2 – A brief history of the chrysanthemum
Chapter 3 – Obtaining Stock
Chapter 4 – Looking After Your Stools
Chapter 5 – Potting Composts
Chapter 6 – Propagation Equipment
Chapter 7 – Rooting Cuttings
Chapter 8 – Soil Preparation
Chapter 9 – First Potting
Chapter 10 – Second Potting
Chapter 11 – Final Potting
Chapter 12 – Stopping & Timing
Chapter 13 – Planting and summer care
Chapter 14 – Summer quarters and standing ground
Chapter 15 – Bloom protection – Earlies
Chapter 16 – Housing the plants in the greenhouse
Chapter 17 – Exhibiting Early disbuds
Chapter 18 – Exhibiting Late flowering types.
Chapter 19 – Chrysanthemum Hydroponics
Chapter 20 – Large & Medium Exhibition chrysanthemums
Chapter 21 – Decorative chrysanthemums
Chapter 22 – Incurve chrysanthemums
Chapter 23 – Single chrysanthemums
Chapter 24 – Anemone chrysanthemums
Chapter 25 – Fantasy chrysanthemums
Chapter 26 – Charms, Cascades & Specimen plants
Chapter 27 – Hardy Garden Chrysanthemums
Chapter 28 – Spray chrysanthemums
Chapter 29 – Dwarf Pot Chrysanthemums
Appendices
Appendix A – Glossary of Terms
Appendix B – Propagation experiment
Appendix C – Beneficial Fungi
Appendix D – Micropropagation
Appendix E – Hot water Treatment
Appendix F – Useful external resources
Appendix G – Chrysanthemum Sports
Appendix H – Chrysanthemums in Japan, China and India
Appendix I – Fertilisers Chart
Appendix J – Pests, diseases and nutritional disorders
Appendix K – Large Exhibition Gallery
Appendix L – Medium Exhibition Gallery
Appendix M – Decoratives Gallery
Appendix N – Incurves Gallery
Appendix O – Singles Gallery
Appendix P – Anemones Gallery
Appendix Q – Fantasies Gallery
Appendix R – Charms & Specimens Gallery
Appendix S – Hardy Garden Gallery
Appendix T – Sprays Gallery
Appendix U – U.K. Classification system
Appendix V - USA Classification System
Appendix W - E-book updates - Version 5