Our annual village flower show was held at Ynyswen Welfare Hall last Sunday 1st September. We had a good crowd of people, partly thanks to the complimentary tickets we gave out. Thanks to everyone for buying raffle tickets. Thanks to the ladies for serving lunch to all of us and manning the tea bar. Thanks to our members for erecting the tables and taking them down again. Thanks to all the exhibitors. Thanks to Dennis Price and my wife Margaret for all the administration. Thanks to Mike Thompson for taking the photos. Thanks to Kay for those lovely cakes and tarts. I ate my share as usual. I hope I haven't left anyone out
Jim Thompson's Collection of Vegetables got best in show. My vase of carnations.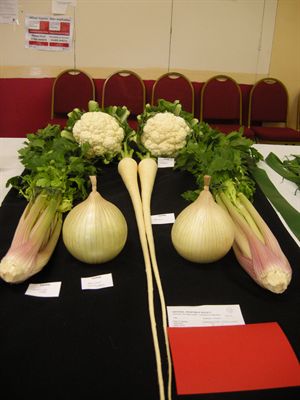 My vase of 'Baby Boomer' miniature rose. Miniature rose 'Joy' in a picture frame.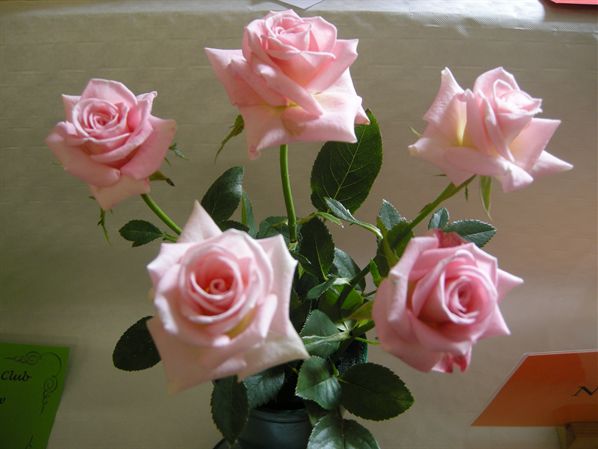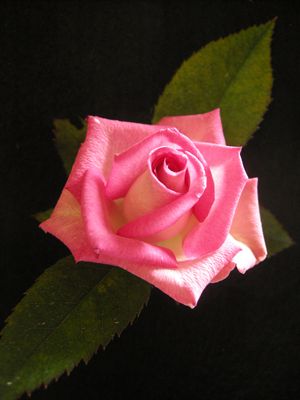 One of the children's entries. My onions at the back and John Oliver's in front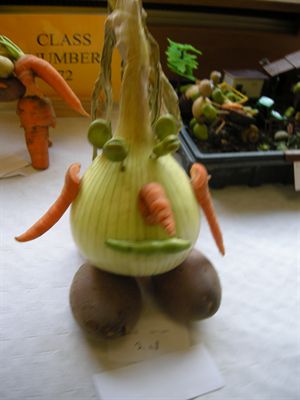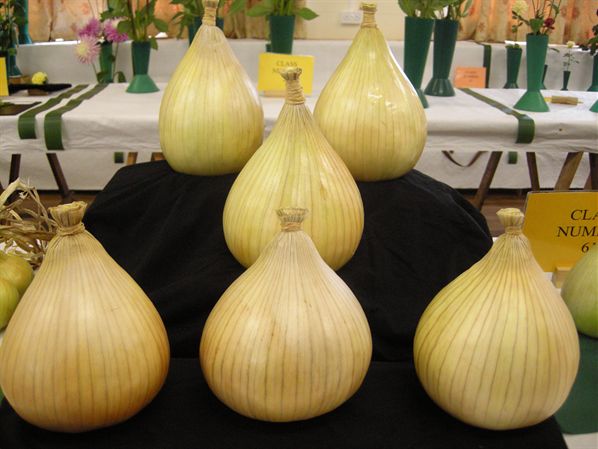 Ladies's shoulder sprays 'Octoberfest' HT rose shown by Mike Thompson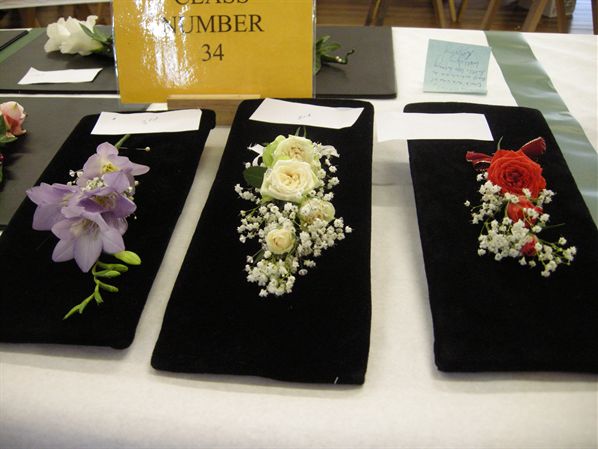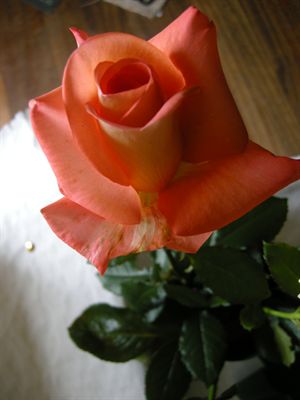 Mike Thompson's Miniflora roses. Graham Lewis's 3 vases of Dahlias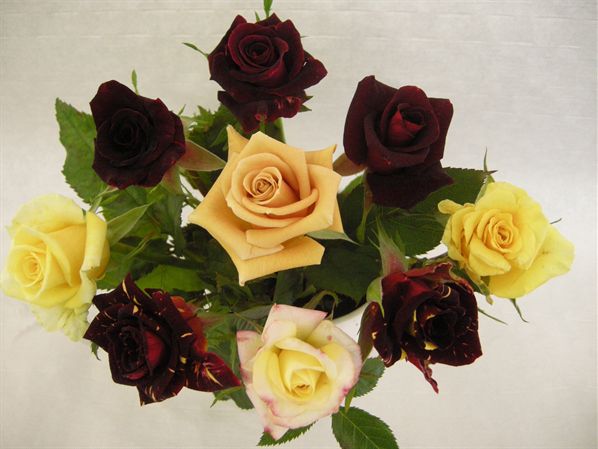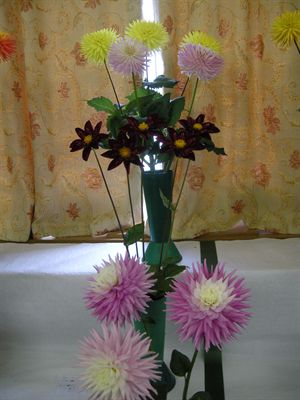 Jim Thompson's 'Sweet Candle' Carrots. My miniature roses, 4 'Baby Boomer' 3 'Glowing Amber' 1 'Ivory Silk' 1 Doris Morgan'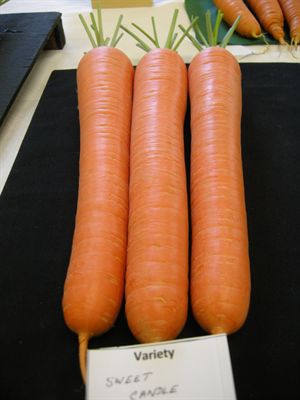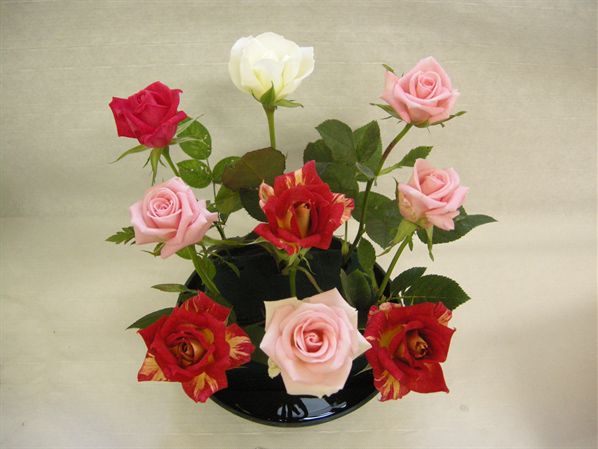 Vegetable Judges Lee Watkins & Mel Saunders along with David Keough (steward) Mark Ashton's 3 vases of dahlias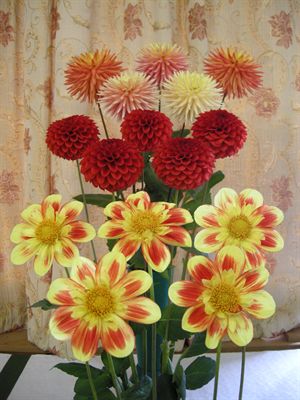 Collerette dahlia 'Dilys Ayling' raised and shown by Roy Tudor Gladioli, we were well supported by the South Wales Gladiolus Group.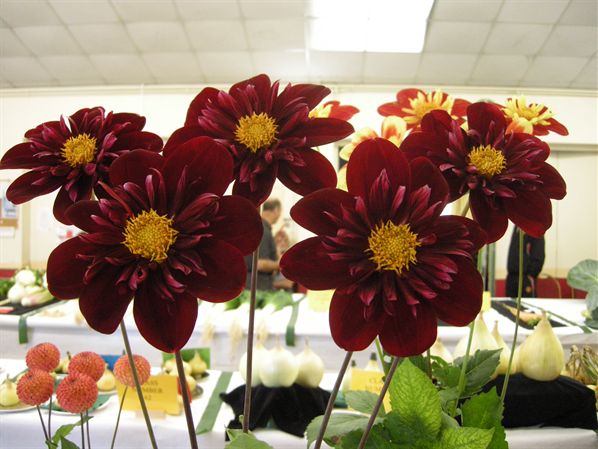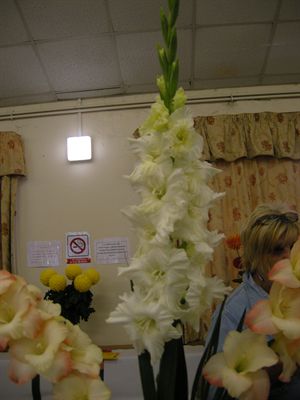 My vase of 'Joanne's Highlight' More Gladioli.